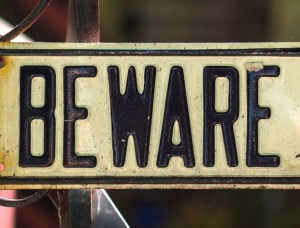 As the warm weather approaches, it brings with it more than sunny skies and comfortable breezes. As sure as May flowers follow April showers, amateur construction scammers will no doubt be knocking on your door. Con artists, flim-flam men, whatever they're called in your neighborhood, should be reported to the authorities immediately. Here, thanks to the watchful eyes at The Consumer League, are some of the common gimmicks to watch for.
• Contractors who appear uninvited at your doorstep or who call or email you out of the blue.
• The contractor says they are doing work in your neighborhood and claims they have "extra material" left over
• You feel pressured to make a decision and sign a contract for the work immediately
• The contractor offers a "special deal" available "today only"
• The contractor points out a "problem" with your home that you never noticed yourself before. Some unscrupulous scam artists have been known to offer "free" inspections and then break something on purpose so they can be paid to "fix" the problem
• The contractor demands full payment up front, particularly if payment is demanded in cash.
• The contractor lacks identification, such as a permit from the city or locality
• Offers to give you a discount so that your home can be used as a "model" or if you find additional customers for him/her
• The contractor offers to help finance the project, either from his own funds or the funds of an associate, especially if your home equity or home deed is involved.
• The contractor insists you come and examine "damage" with him (while an associate steals valuables from your home)
A good reputation means a lot
If you need any type of work done on your home, whether it be major or minor, remember that there are some unethical businesses out there who are glad to take you money and then either disappear or just do a sub-standard job. That's why it always pays to work with a trusted professional, someone who is local and whose credentials you can verify.
Don't spend your precious resources on a cut-rate, "promises-anything" con artist. Stick with reliable home repair contractors whose portfolios you can examine and who provide references. In this business, reputation means everything, so keep your eyes open for unusually low prices and discounts that sound too good to be true. Go with a trusted pro and get the job done right. And have a great summer!