Looking to remodel your kitchen, bathroom, or basement? Need interior or exterior remodeling performed on your office or commercial property? Bauer Construction can help with all of your remodeling needs.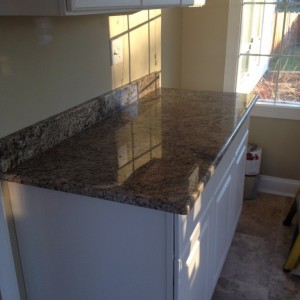 Kitchen Remodeling
Most people spend a significant amount of time in the kitchen, whether cooking or eating, or entertaining guests. All of this time spent in this room of the house can result in outdated cabinetry, countertops, paint schemes, and appliances becoming unbearable and causing a strong desire to update and remodel the area.
We can walk you through every step of the process of remodeling and updating your kitchen:
Installing new appliances
Picking out new countertops
Designing islands
Adding custom or semi-custom cabinetry
New hardwood or tile flooring
Every aspect of the remodeling process for your kitchen will be discussed in-depth and planned to your goals and needs.
Bathroom Remodeling
Whether you are just tired of the fixtures in your full bathroom (bathtub, toilet, sink, and shower) or are looking to completely overhaul the entire area we can make your bathroom more glamorous and one of the most astonishing rooms in your home.
When you remodel your bathroom you are not just giving yourself more luxurious space to occupy your time, you are also adding value to your home. By replacing fixtures, adding storage, updating tile, and revising the layout of your bathroom with the skilled expertise of a professional remodeler you can transform your bathroom into a relaxing retreat and add resale value.
Basement Remodeling
Have an unfinished basement that you are looking to turn into an entertainment center or family activity area? You can significantly increase the amount of living space in your home by converting and remodeling your basement.
Whether you want a media room with a home theater or a games room with a pool table, we can artfully design and remodel your basement to turn it from an area that goes unused to an inviting place you can spend your time in.
We can provide services such as installation of flooring, tile, and cabinetry, and lighting to building full bars, entertainment centers, and designing games areas.
Commercial Remodeling
If you are in need of commercial remodeling at your business, we can help. We will work with you to design a plan for your offices that helps to improve productivity and makes sense for whatever business you may have.
We can perform commercial remodeling for the reception area of your office, the dining room or kitchen of your restaurant, or the showroom of your retail business amongst many other remodeling services for your commercial property.